Previous
link to this pic
start slideshow
Next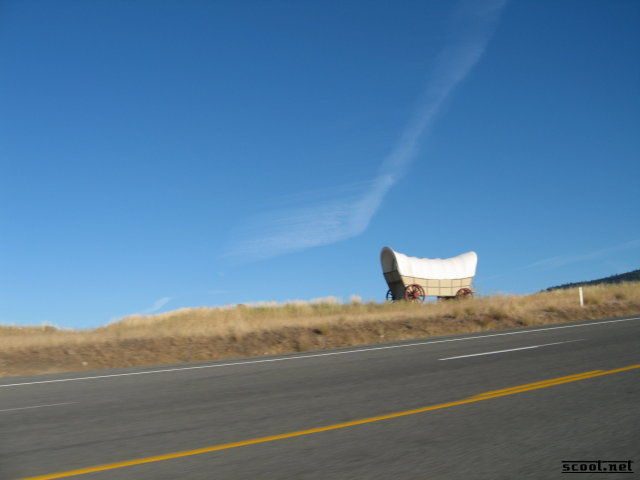 Previous
link to this pic
start slideshow
Next
---
Bagel! Date: 2006-09-22 19:15:40
Comments: If we thought our 9-day cross-country journey was long and hard, the people who originally rode the Oregon Trail in these wagons suffered far worse difficulties and hardships than we could even imagine!

---
If you would like to leave a comment for this picture please log in.