Previous
link to this pic
start slideshow
Next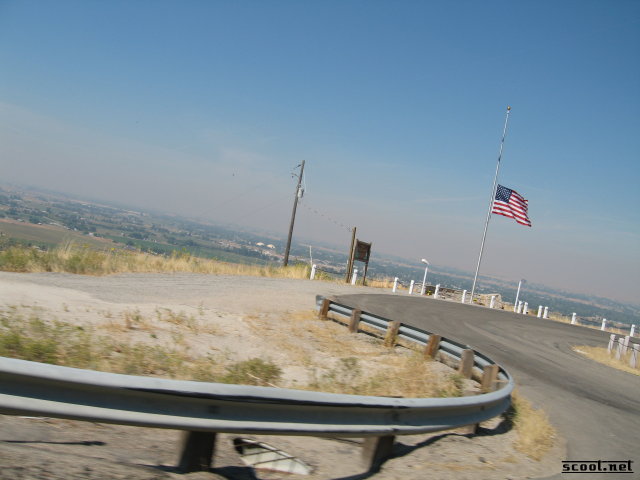 Previous
link to this pic
start slideshow
Next
---
Bagel! Date: 2006-09-22 19:18:45
Comments: I missed a turn in western Idaho (day 2), but had a really cool view from the hill I rode up. The flag was at half mast to mark the 5th anniversary of September 11th.

---
If you would like to leave a comment for this picture please log in.