Previous
link to this pic
start slideshow
Next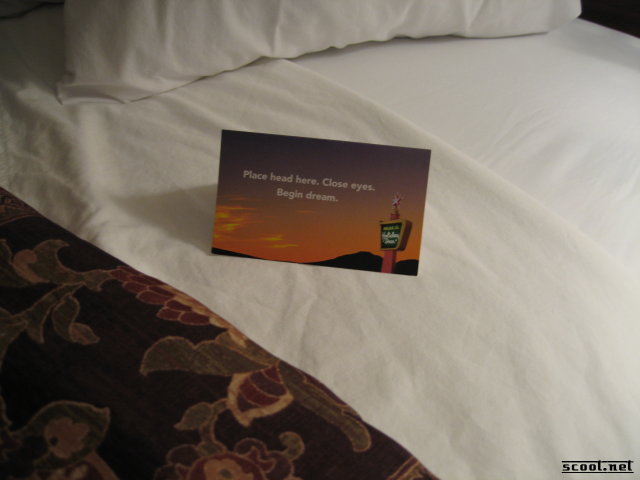 Previous
link to this pic
start slideshow
Next
---
Bagel! Date: 2006-09-23 13:31:51
Comments: I ended up pulling an all-nighter rebuilding my motor in Cleveland, with a huge amound of help from Nick, the master mechanic. I finally got everything back in and bolted together by about 11am the next morning, but by that time I was so delirious from exhaustion, there was no way I could possibly ride even the short 170 miles to Warren, PA. I loaded my bike on the trailer, then slept in the car on the ride there. When we got to the hotel, I saw this sign on the bed, which perfectly described exactly what was on my mind at that point, which I did for another 2 hours or so, until my bike arrived at the hotel.

---
If you would like to leave a comment for this picture please log in.