Previous
link to this pic
start slideshow
Next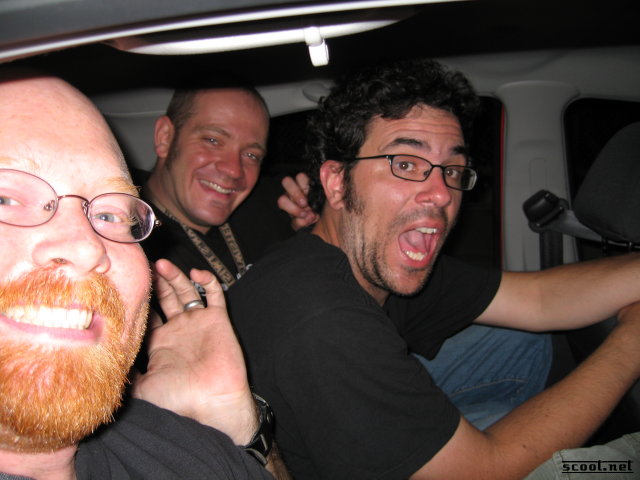 Previous
link to this pic
start slideshow
Next
---
Bagel! Date: 2006-09-23 13:50:04
Comments: Seven of us crammed into the back of a Chevy Aveo, to go into Manhattan on Tuesday night. Yes, there are 4 of us in the back seat (only Jason's hand is visible, next to my head).

---
If you would like to leave a comment for this picture please log in.