Previous
link to this pic
start slideshow
Next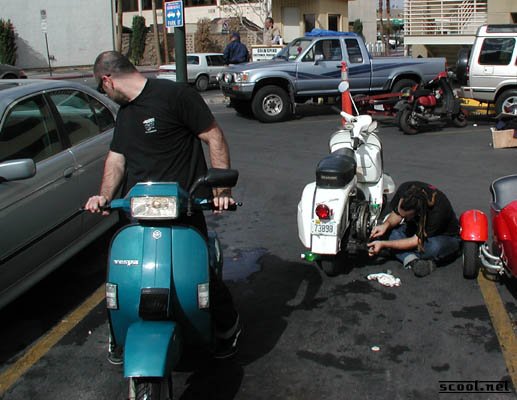 Previous
link to this pic
start slideshow
Next
---
ryano Date: 2003-03-01 14:57:39
Comments: yeah... stand there and watch me put new tires on, then jump on and do a fat burner when I look the other way. Dick!

---

Tony Franzago Date: 2003-02-23 18:45:19
Comments: Ha ha, funny Brad. I only stopped 'cuz RynO was whining "ahh, my new Zippy 1's"

---

Brad Hannan Date: 2003-02-22 21:13:36
Comments: Watch as Tony Franzago performes and environmentaly friendly, smokeless burnout. That's pretty tough, you pussy!

---
If you would like to leave a comment for this picture please log in.