Previous
link to this pic
start slideshow
Next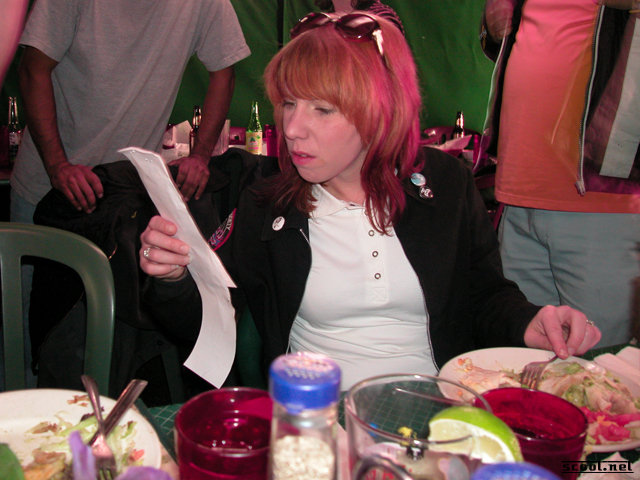 Previous
link to this pic
start slideshow
Next
---
karrie Date: 2006-10-03 13:42:12
Comments: no,*this* photo is "well have fun getting home, because your not riding MY bike, Im going to the thrift store"
yikes!

---

Date: 2006-10-03 10:14:31
Comments: No, Karrie, that was later that night! *This* photo is, "Cathy 2 Tone is on her second margarita and I've not had my first?!"

---

Date: 2006-10-03 08:33:06
Comments: "Twelve . . . carry the one . . . Kate, HOW much did you say you drank?"

---
If you would like to leave a comment for this picture please log in.