Previous
link to this pic
start slideshow
Next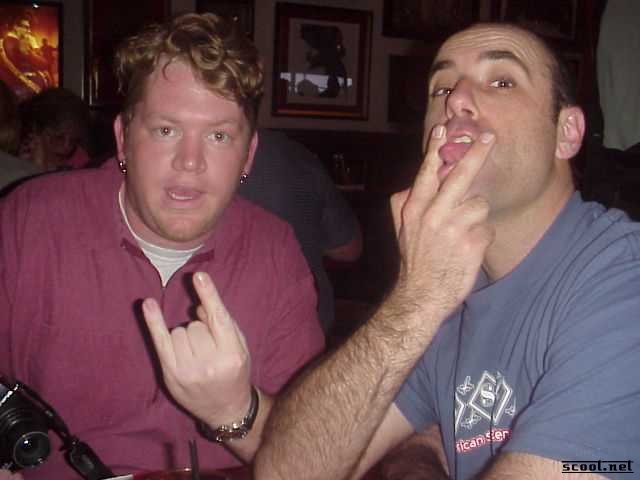 Previous
link to this pic
start slideshow
Next
---
Chris Winters Date: 2003-03-01 13:33:22
Comments: It is not meant to be original. Those are part of the secret language known only to Donkey Punch Division. So with all due respect Shut your pie hole lest you receive a FLAMIN' AMAZON!!!


---

Date: 2003-02-28 14:00:51
Comments: very original guys

---
If you would like to leave a comment for this picture please log in.