Previous
link to this pic
start slideshow
Next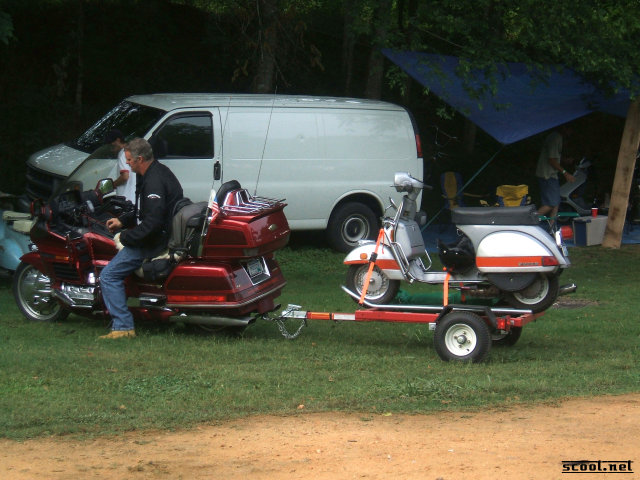 Previous
link to this pic
start slideshow
Next
---
Rover Eric Date: 2007-06-14 13:29:52
Comments: Yeah, that's Rover Scott .... it poured rain all the way down, taking him 11+ hours to make it from Detroit to Nashville.

---

StL_Stadtroller Date: 2007-06-14 12:13:13
Comments: Yawn... wake me when the scooter is hauling the bike! ;)

---

PJ Chmiel Date: 2007-06-13 14:23:29
Comments: Ha, that's cool! The next-best-thing to riding your scooter all the way there...be this got a lot of double-takes on the highway.

---
If you would like to leave a comment for this picture please log in.