Previous
link to this pic
start slideshow
Next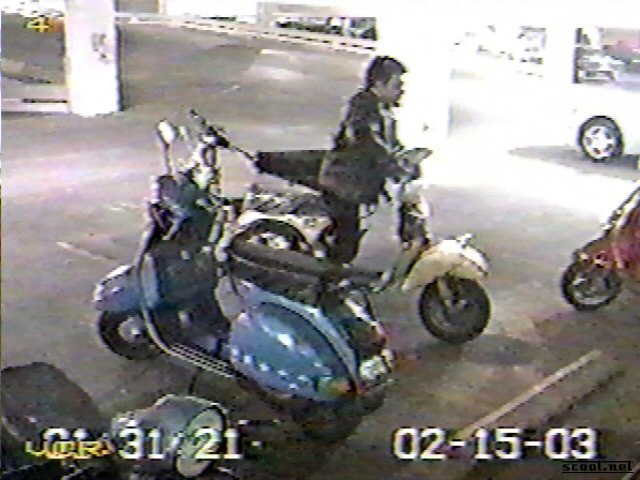 Previous
link to this pic
start slideshow
Next
---
Morpheusreloaded Date: 2003-03-18 20:48:55
Comments: Lucky for him he's in Vegas. If I ever catch him trying that crap in my neighborhood, having a security camera taking shots will be nothing to the shots I take! He'll have a lot more than the cops to worry about! Bastard.

---

nhscooter Date: 2003-03-06 12:13:04
Comments: I hate people who steal!!! I think anyone who steals another persons property should have an elephant stomp on his head, after all that's the penalty in India. Asshole.

---

king of the mopeds Date: 2003-03-05 15:10:13
Comments: he looks like a short chubby fucker.
vegas local?
scooterist?
hope you catch the thief.
sue his ass.

---
If you would like to leave a comment for this picture please log in.