Previous
link to this pic
start slideshow
Next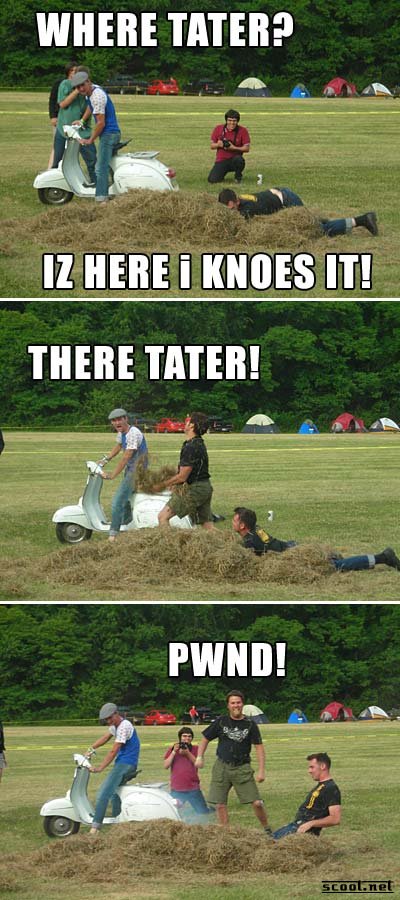 Previous
link to this pic
start slideshow
Next
---
Date: 2007-06-26 20:31:04
Comments: http://icanhascheezburger.com/

---

Date: 2007-06-26 19:52:20
Comments: Whats with the stupid captions?

---

Rover Eric Date: 2007-06-26 11:02:15
Comments: haha... could we have worked in one where he was eating the raw potato in celebration? :)

---

Josh Cutters Date: 2007-06-26 09:50:00
Comments: Curses!

---
If you would like to leave a comment for this picture please log in.