Previous
link to this pic
start slideshow
Next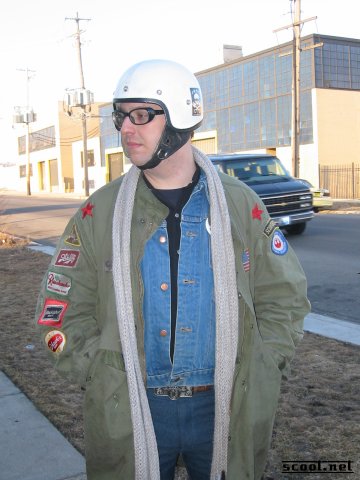 Previous
link to this pic
start slideshow
Next
---
Jedi Cha Cha Date: 2003-03-15 19:07:02
Comments: Man that helmet looks more like a shower cap.

---

PJ Chmiel Date: 2003-03-15 18:55:00
Comments: A short bus stopped at 5410 N. Damen and let this guy off.

---
If you would like to leave a comment for this picture please log in.