Previous
link to this pic
start slideshow
Next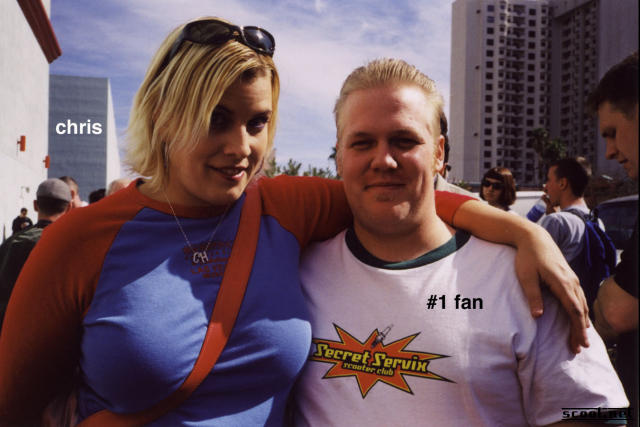 Previous
link to this pic
start slideshow
Next
---
jedikim Date: 2002-04-01 03:33:24
Comments: me and my friends used to hang out with that guy back in the day.

---

ch Date: 2002-03-28 16:58:00
Comments: It is Keifer...he loves the Servix.


---

M1 Date: 2002-03-28 14:51:27
Comments: I thought it was Keifer Sutherland.

---

Das Twit Date: 2002-02-25 08:34:18
Comments: Scott, I always knew you had thing for my Man-boobs ya little pervert!

---

Scott Fucking Smith Date: 2002-02-23 02:04:48
Comments: They're almost as big as Twit's man-boobs...

---

ch Date: 2002-02-22 17:21:17
Comments: Could my BOOBS get any bigger? SERVIX REPRESENTS!!!

---

Date: 2002-02-21 15:37:23
Comments: God, I love girls who wear bag straps across their chests. And seat belts.

---

netweasel Date: 2002-02-21 14:38:17
Comments: Is it just me or does that dude luke like Eric E's long lost twin brother

---

ch Date: 2002-02-21 10:20:27
Comments: Holy SHIT! My ICE looks GOOD!

---
If you would like to leave a comment for this picture please log in.