Previous
link to this pic
start slideshow
Next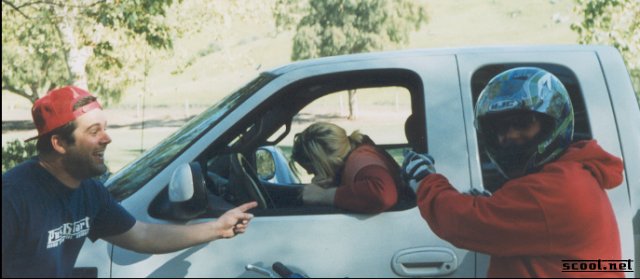 Previous
link to this pic
start slideshow
Next
---
ch Date: 2003-04-03 00:27:56
Comments: MEANIE! Let' shope that's ALL it did.....Locked up good and tight.

---

Bosco Date: 2003-04-02 15:38:34
Comments: point and laugh at CH with her bike in the back of the truck (it sucked the reeds)


---
If you would like to leave a comment for this picture please log in.