Previous
link to this pic
start slideshow
Next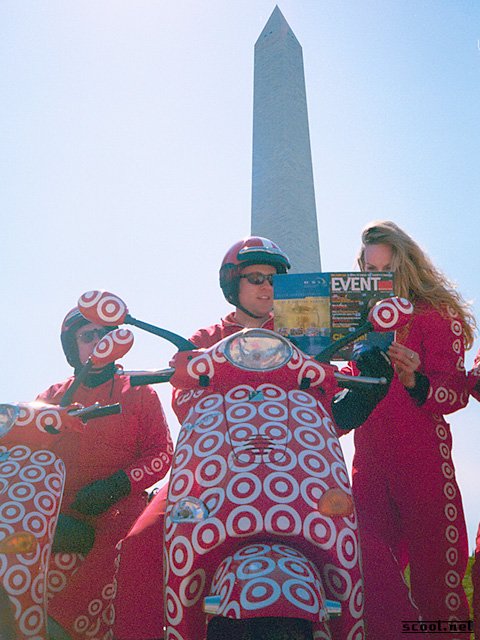 Previous
link to this pic
start slideshow
Next
---
Jason Date: 2003-06-12 04:04:34
Comments: hmmm it looks like that scooter went down
Missing blinker cover.

---

Richard Date: 2003-04-14 04:30:18
Comments: which way to cool?

---

John M. Stafford Date: 2003-04-08 17:49:15
Comments: "We need to get in at least one shot that shows the magazine in the picture." I mean hey, don't you read Event Marketer during a break in your scooter rides too?

---
If you would like to leave a comment for this picture please log in.