Previous
link to this pic
start slideshow
Next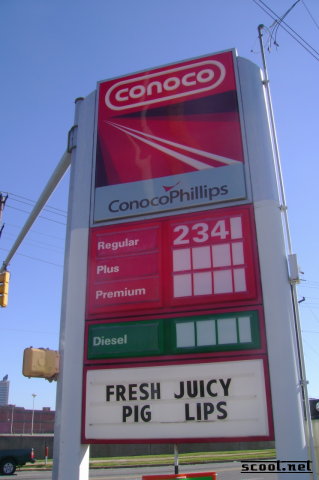 Previous
link to this pic
start slideshow
Next
---
StL_Stadtroller Date: 2008-11-12 09:28:53
Comments: After figuring out what "bawled" peanuts were, this was the scariest thing we saw on the whole trip.

---

eenie816 Date: 2008-11-11 20:59:08
Comments: yes, the pig lips are back! the guy in the shop will tell you that you need to drink some warm buttermilk with them.


---
If you would like to leave a comment for this picture please log in.