Previous
link to this pic
start slideshow
Next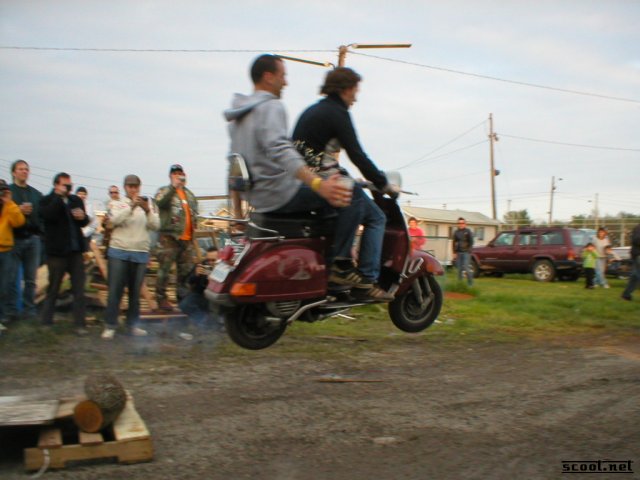 Previous
link to this pic
start slideshow
Next
---
jim the dirt boy Date: 2003-05-21 12:35:18
Comments: nothing but net!
can the original photographer of this photo please email me a copy...my grandkids will want to see what a dumbass we can be!

---

scootrstu Date: 2003-05-21 00:58:07
Comments: Ok, I just set this as my wallpaper at work!!

---

S;-) Date: 2003-05-20 12:03:58
Comments: Dumb & dumber...and they did make it.

---

manny Date: 2003-05-19 10:17:24
Comments: crazy canadians! they can grill a great steak too!

---

Attila Date: 2003-05-19 03:23:19
Comments: They didn't even spill the beer!

---

Eddie A Date: 2003-05-19 00:01:51
Comments: Thats Bad Ass!!!!!!!
Did these guys make it?????

---
If you would like to leave a comment for this picture please log in.