Previous
link to this pic
start slideshow
Next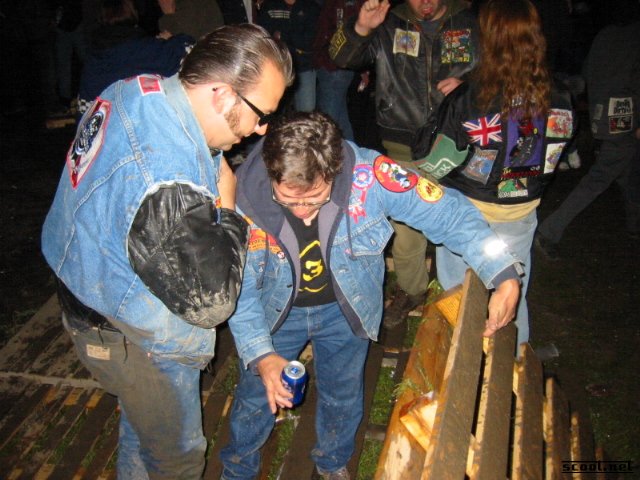 Previous
link to this pic
start slideshow
Next
---
Jedi Cha Cha Date: 2003-05-20 13:44:44
Comments: look at all that fuckin mud on me.

---

illnoise Date: 2003-05-20 10:34:19
Comments: Actually, that entire campfire at Niagara was a GS160 (with a RZ engine and a heat cannon) that he built to *look* like a campfire. All the stuff people threw into it is in his garage now.

---

rye Date: 2003-05-20 09:03:19
Comments: michel's showing Cha Cha how to make a scooter out of wood pallets.

---
If you would like to leave a comment for this picture please log in.