Previous
link to this pic
start slideshow
Next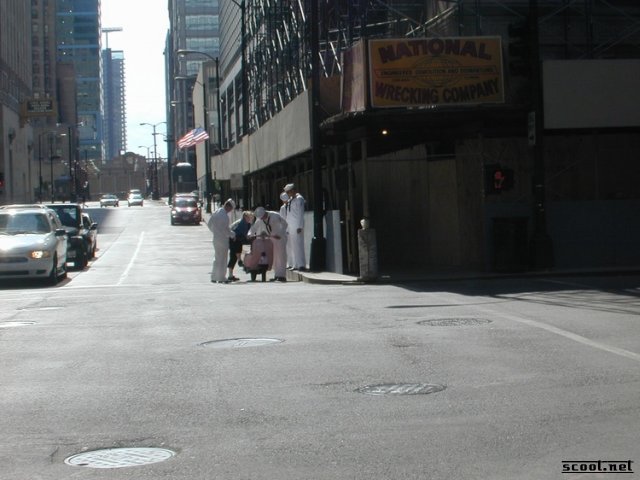 Previous
link to this pic
start slideshow
Next
---
KathyT.Great Date: 2003-05-27 18:39:07
Comments: I used to live over by Great Lakes Naval Base--I can tell ya that the dude I met from there were only good for freaking me out. I guess that's what I get for working in a store called "Rad Wear"

---

rye Date: 2003-05-27 08:27:51
Comments: "freakin hippy"

---

Jedi Cha Cha Date: 2003-05-27 08:12:58
Comments: Except it wont get em laid if they cant start the bike.. kick kick kick and they couldnt do it "i smell gas..." I finally walked over and started it on 2nd kick for em...

---

rye Date: 2003-05-26 20:47:53
Comments: it's as american as sailors trying to get laid.

---

~ellehciM~ Date: 2003-05-26 18:27:00
Comments: Gee...I could play distressed damsel too with a scooter amongst some sailors ;) ...lucky girl!

---

Jedi Cha Cha Date: 2003-05-26 11:16:44
Comments: A couple sailors try to restart Jeni's bike..

---
If you would like to leave a comment for this picture please log in.