Previous
link to this pic
start slideshow
Next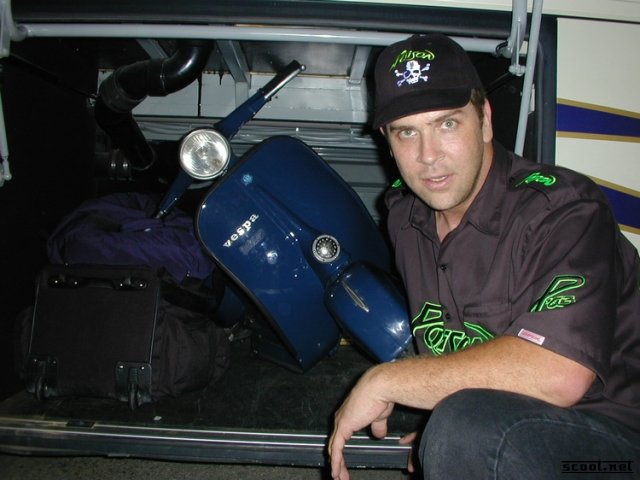 Previous
link to this pic
start slideshow
Next
---
Agent .08 Date: 2003-06-10 07:56:56
Comments: You wouldn't say that if you met them Mikey...Rikki was one of the nicest guys I ever met and way talented...be sure to check out his pinstripe job on Guttercat's bike...

---

poc mikey Date: 2003-06-09 17:22:55
Comments: poison sucks. gay.

---

Kathy T.Great Date: 2003-05-27 18:51:44
Comments: John's awesome. Go cubs!!

---

rye Date: 2003-05-26 11:20:23
Comments: smallframe in the tour bus

---
If you would like to leave a comment for this picture please log in.