Previous
link to this pic
start slideshow
Next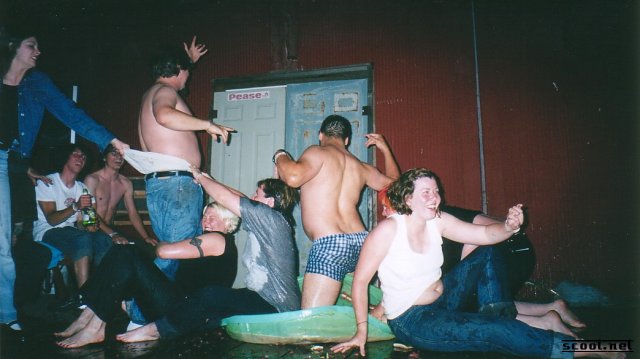 Previous
link to this pic
start slideshow
Next
---
carrie ISC Date: 2003-06-25 09:57:37
Comments: This would make a great Caravaggio painting.

---

sarahxyl Date: 2003-06-24 07:34:35
Comments: by far the most impressive photo i have seen yet. and you have to love it when your mom sees it and asks, what are you doing to that poor boys pants?

---

natalie Date: 2003-06-24 00:40:53
Comments: that has to be the best picture ive ever taken.

---

sskitten Date: 2003-06-23 18:03:28
Comments: This picture is great - if someone wanted to know what a scooter rally was like, all ya need to do is show them this picture!

---

Kathy T. Great Date: 2003-06-23 16:16:05
Comments: okay, this pic is absolutely hilarious!!

---

poc mikey Date: 2003-06-23 15:42:13
Comments: 1 baby pool: 10 dollars
1 busted up water melon: free
9 drunken scooterists: 500 dollars
one hell of a scooter rally: priceless

---

merpy80 Date: 2003-06-23 14:11:37
Comments: Amy says "gimme somodat"!

---
If you would like to leave a comment for this picture please log in.