Previous
link to this pic
start slideshow
Next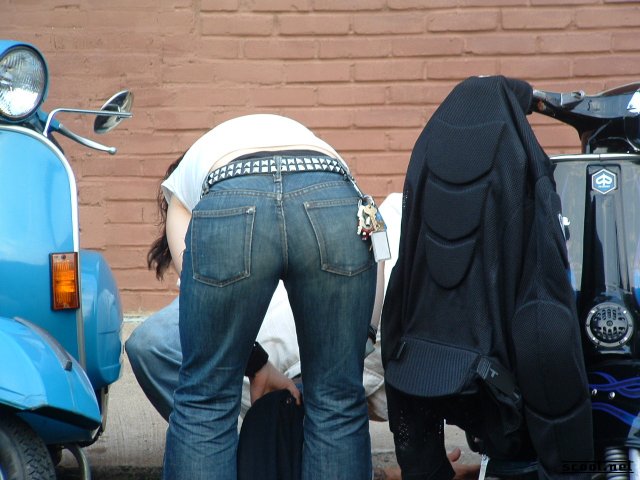 Previous
link to this pic
start slideshow
Next
---
Stabbitha Date: 2003-07-07 15:21:19
Comments: Heeeeeeey...that's my booty (and I DO mean pirate treasure!)
For the record, I was innocently checking out an Chopper's oil spot- but I guess that doesn't sound any better.

---

Susan Date: 2003-07-07 07:44:24
Comments: Hey, Sarah, you butt has its own fan club!

---
If you would like to leave a comment for this picture please log in.