Previous
link to this pic
start slideshow
Next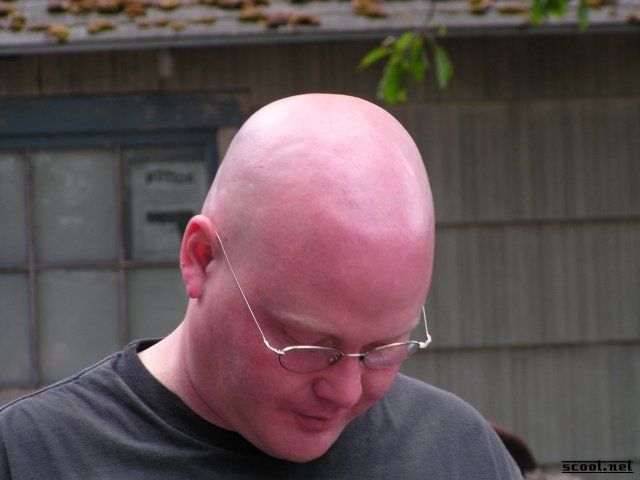 Previous
link to this pic
start slideshow
Next
---
becky Date: 2003-07-16 12:08:03
Comments: Doughnut loudly proclaims at every event: "I have already applied sunscreen!" However, he does not apparently re-apply during the day.

---

Woofy Date: 2003-07-15 23:55:16
Comments: As a fellow "hair challenged male" I feel for you bro. hehe Sunscreen will keep our bald genes around!

---

James Date: 2003-07-15 23:17:53
Comments: Jeeez, put on some freakin' sunscrean!!!!

---
If you would like to leave a comment for this picture please log in.