Previous
link to this pic
start slideshow
Next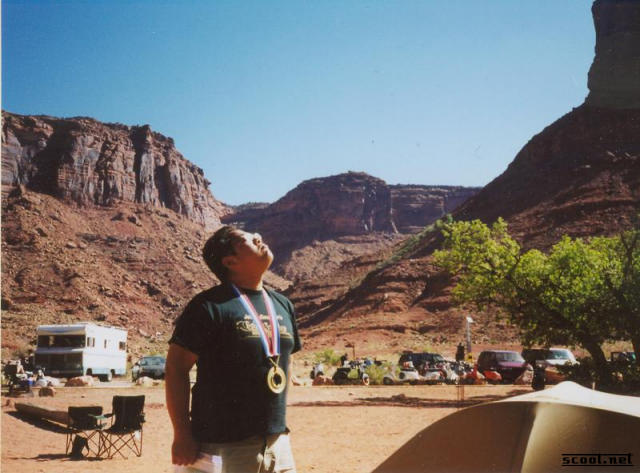 Previous
link to this pic
start slideshow
Next
---
dana Date: 2002-05-06 11:17:49
Comments: I think he's raising his nose to three days of showerless camping man-stink.

---

PNerves Date: 2002-05-06 10:27:47
Comments: Probably the proudest moment of my life. I'm still teary-eyed.
Really, I am. Really. I swear. Really...

---

chomama Date: 2002-05-06 10:11:45
Comments: olympic jackass

---
If you would like to leave a comment for this picture please log in.