Previous
link to this pic
start slideshow
Next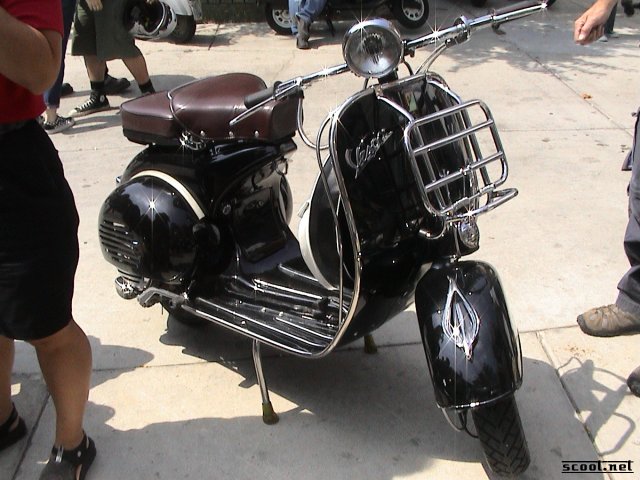 Previous
link to this pic
start slideshow
Next
---
Date: 2003-09-05 21:34:04
Comments: black and brown doesnt match.

---

Jen Date: 2003-09-05 15:43:22
Comments: This is too creepy...I see this scooter almost everyday at near my evil work. Who owns this one?

---

drul Date: 2003-09-02 09:28:57
Comments: Is that the one that was on ebay with the p200 engine, 10'' wheels, p200 fork and electric start?

---

mykr. Date: 2003-09-02 06:34:59
Comments: I love the fender crest. Looks good...I wonder how it runs.

---

Matt Siegel Date: 2003-09-01 10:37:28
Comments: Vietnam special NOT from Scootrs. Looks nice though.

---
If you would like to leave a comment for this picture please log in.