Previous
link to this pic
start slideshow
Next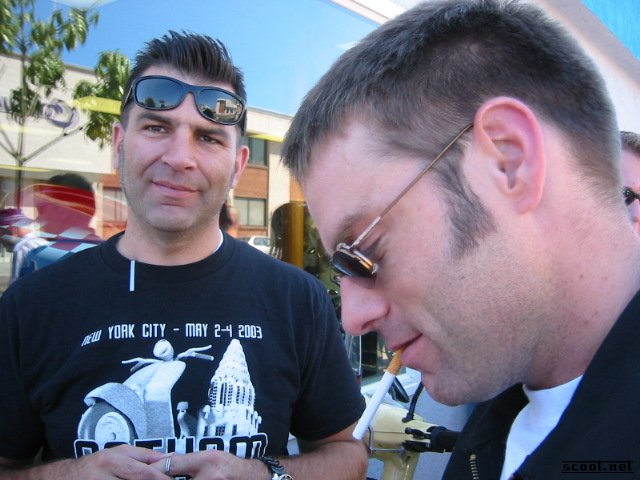 Previous
link to this pic
start slideshow
Next
---
J.O. Date: 2003-09-15 13:20:35
Comments: Mole is a) bowing his head in prayer, b) seeing if he has a joke to tell stored on his palm pilot, c) putting lighter fluid in his sweet commemorative Zippo.
btw, New York City in May...2004...SS will be present.

---
If you would like to leave a comment for this picture please log in.