Previous
link to this pic
start slideshow
Next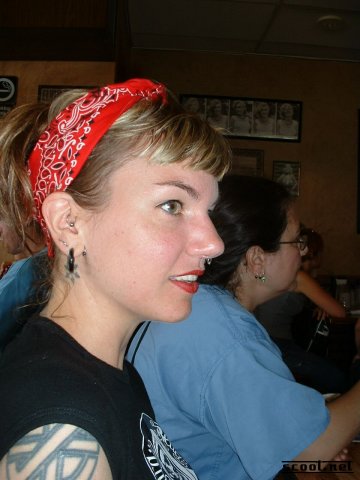 Previous
link to this pic
start slideshow
Next
---
Jim Ebright Date: 2003-09-18 06:00:29
Comments: She was a little irritated at the close pic w/flash but it turned out to be quiet a nice shot... worth it, eh Kat?

---

Jenny Date: 2003-09-17 17:23:03
Comments: yah man, thats Kat
www.f14hellkat.com

---

Jim Ebright Date: 2003-09-14 18:20:02
Comments: Her Vespa won best Vespa!

---
If you would like to leave a comment for this picture please log in.