Previous
link to this pic
start slideshow
Next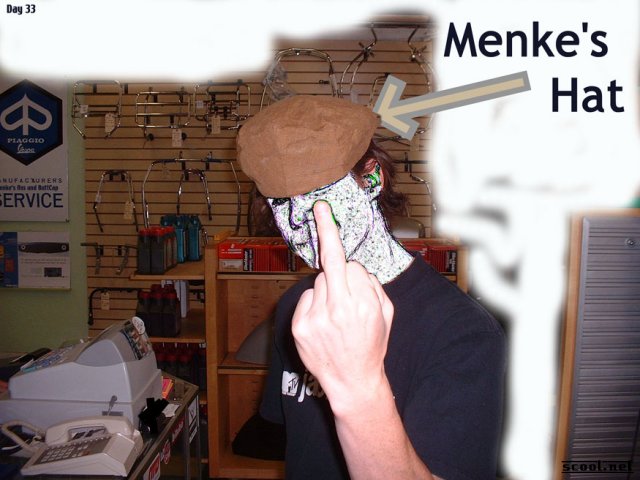 Previous
link to this pic
start slideshow
Next
---
Lee Date: 2003-10-07 12:43:18
Comments: Interesting Piaggio Service Sign. I wonder how good a job they really do?

---

chelsea Date: 2003-10-07 08:34:46
Comments: poontang?

---

Kiezer Soze Date: 2003-10-06 00:19:21
Comments: Day 33:
Fking Menke, this is Sparticus.
"I AM SPARTICUS!"
and so is your hat!

---
If you would like to leave a comment for this picture please log in.