Previous
link to this pic
start slideshow
Next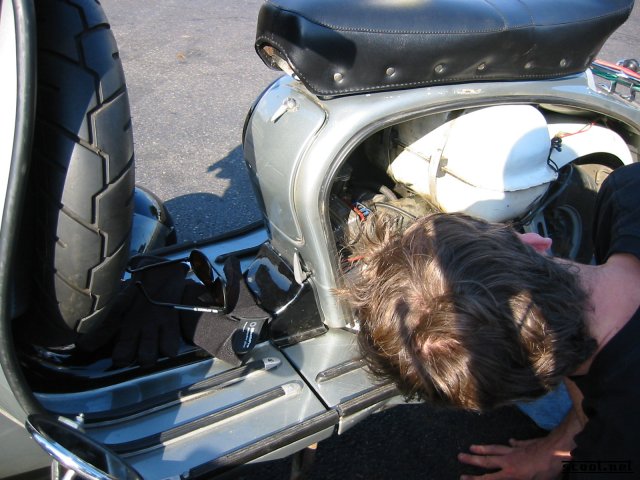 Previous
link to this pic
start slideshow
Next
---
3030vision Date: 2003-11-04 15:10:13
Comments: Hey, he made it the whole way right? And at least his bike made it back!

---

SHAGGY Date: 2003-11-04 11:04:18
Comments: if i had a dollar for every time i've seen this same scenario, bill gates wouldn't have shit on me!!! elvis has replaced the cowl latches on this bike 20 times in 2 years because the cowls are coming off the lambroken more often than the tires are rolling. get a reliable bike elvis and put a toilet bowl air freshner in the pipe of that crate!!!! the exhaust always smells like a hobo's armpit stench!!!!! at least nothing fell off it and damaged someone elses bike this ride.

---
If you would like to leave a comment for this picture please log in.