Previous
link to this pic
start slideshow
Next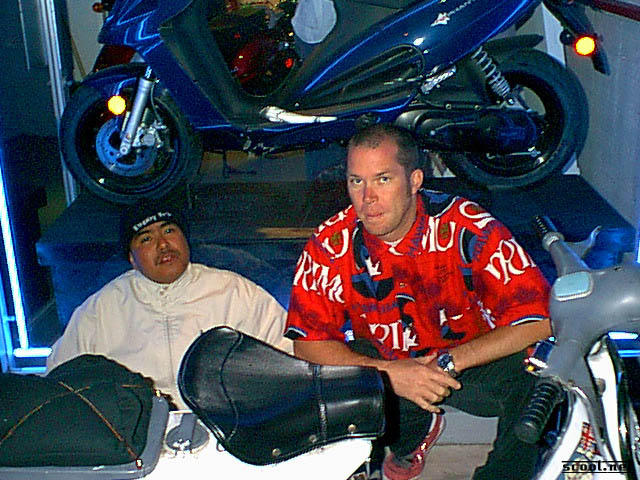 Previous
link to this pic
start slideshow
Next
---
skinbyrd Date: 2002-05-30 02:14:37
Comments: you guys look so tasty! too bad i couldnt make it on the rally.

---

monkey Date: 2002-05-29 02:04:14
Comments: the best place to smoke out is always behind the slowest scooter in any rally...hey did i say thats mine?

---

airspeed Date: 2002-05-28 19:33:10
Comments: he hides it in his man-gina....it's called "Chong King". it'll make you sober when you're wasted.

---

just curious Date: 2002-05-28 16:02:43
Comments: Hey man, got any of that Pilipino herbal medicine?

---
If you would like to leave a comment for this picture please log in.