Previous
link to this pic
start slideshow
Next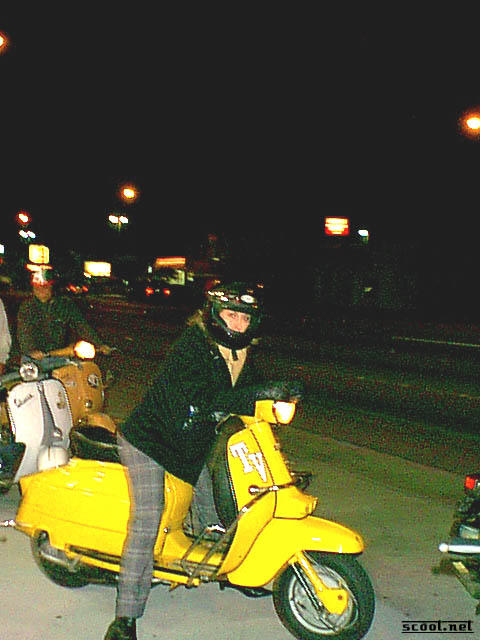 Previous
link to this pic
start slideshow
Next
---
59slowpoke Date: 2002-06-20 23:25:07
Comments: i dont only have my head lights back.i finally got my permit to ride a motorcycle. hahhahhah!!!!

---

8'hoops Date: 2002-06-18 04:17:39
Comments: i just had the most wonderful dinner.i think its time to get a faster wespah!!!!

---

monkey Date: 2002-06-06 01:27:26
Comments: next thurs if fine hey wait see yah at nates party!

---

8"p2 Date: 2002-06-04 20:33:28
Comments: dood, i hope you get that light situation fixed, looks to me you've been running around town without one....i have a candle you could put inside your headset. maybe your silver friend could loan you his maglite....hehe

---

SS/TV Date: 2002-06-04 15:39:03
Comments: I gotta work Thursday :(. Maybe next Thursday though.

---

8'hoops Date: 2002-06-03 03:56:12
Comments: hey girlie i got my clutch cable back in action!!! wanna ride in the canyons on thursday?

---

airspeed Date: 2002-05-29 09:15:02
Comments: homie, is that you behind SuperStar?

---

monkey Date: 2002-05-29 03:42:34
Comments: thats my riding partner right there!!!!

---
If you would like to leave a comment for this picture please log in.