Previous
link to this pic
start slideshow
Next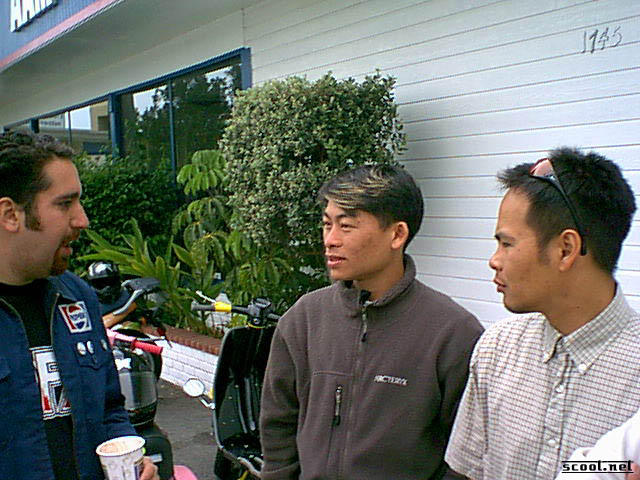 Previous
link to this pic
start slideshow
Next
---
59slowpole Date: 2002-06-19 04:54:20
Comments: cheers to the snubnose brigade

---

8'hoops Date: 2002-05-30 01:12:50
Comments: brother that fire walking, tower of flame climbing was insane. you deserve the name fire starter. next rally lets try lighting your ass on fire launch on a ramp and do the can can and kiss of death. cheers!

---

airspeed Date: 2002-05-29 09:19:56
Comments: anytime chickadee....u can call me firestarter anytime....LET THE MUTHA FUKA BURNNNNNN!!!!

---

SS/TV Date: 2002-05-29 04:16:08
Comments: Okay, so maybe they don't look like party animals, but....
Thanx for a fun time to my 2 other roomies and my cable guy from scoot expo 2001.


---
If you would like to leave a comment for this picture please log in.