Previous
link to this pic
start slideshow
Next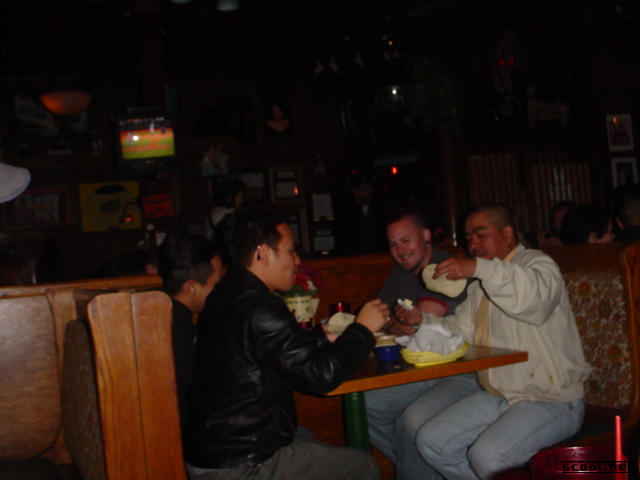 Previous
link to this pic
start slideshow
Next
---
monkey Date: 2002-06-05 02:50:55
Comments: hey thanks for picking up the tab sucker. great dinner i gotta have my rice you know. but ill settle with what do you call this again tortillas..smells funny but ill eat it anyway...

---

airspeed Date: 2002-06-04 21:12:09
Comments: Hey Fuck Face....Let Go of my torilla....didn't you bring some money monkey?

---
If you would like to leave a comment for this picture please log in.