Previous
link to this pic
start slideshow
Next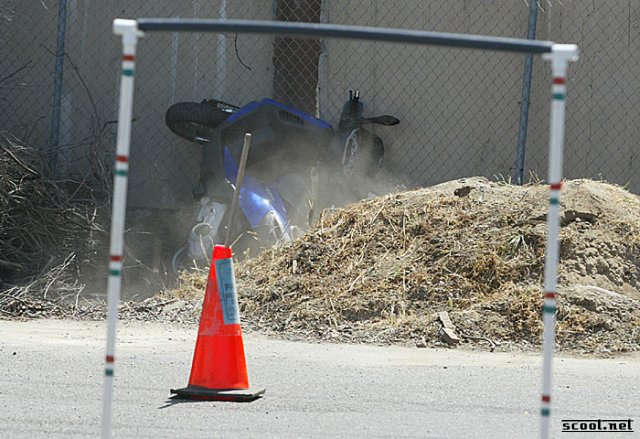 Previous
link to this pic
start slideshow
Next
---
spock Date: 2004-05-03 10:31:32
Comments: Rolf's throttle got stuck. He's okay, but he bent the front fork.

---

sKadanz Date: 2004-05-03 03:56:54
Comments: i want details on this one pls.

---

Bosco Date: 2004-05-02 21:05:00
Comments: Rolf meets fence on a Skipper

---
If you would like to leave a comment for this picture please log in.