Previous
link to this pic
start slideshow
Next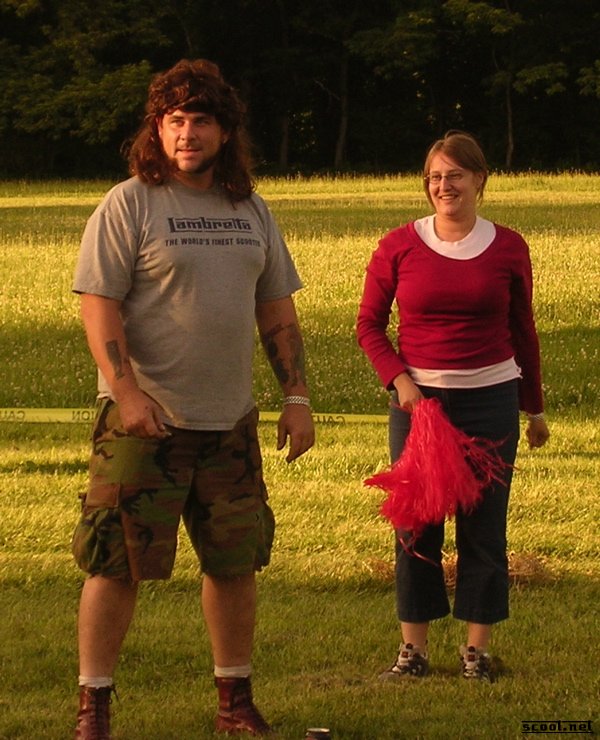 Previous
link to this pic
start slideshow
Next
---
Greg Date: 2004-06-22 16:55:58
Comments: I think I may grow a mullet now, It's quite fetching on me

---

Sprunch66 Date: 2004-06-21 13:16:57
Comments: The mullet looks way to natural, must be the sideburns.

---

ScottFromBaltimore Date: 2004-06-21 11:01:04
Comments: Gregs sideburns rule the wasteland.
This was taken during the Yinzer Yak, where a contestant had to
chug an Iron City beer
put his forehead on a baseball bat handle and circle it 10 times
run through a row of tires
ride a scooter around some cones
run back through the tires
circle the bat again
chug another beer
... all while wearing a mullet wig.

---

DJ Date: 2004-06-21 10:32:34
Comments: THe mullet looks so natural.

---

dc rob Date: 2004-06-21 09:23:18
Comments: russell fuckin' crowe

---
If you would like to leave a comment for this picture please log in.