Previous
link to this pic
start slideshow
Next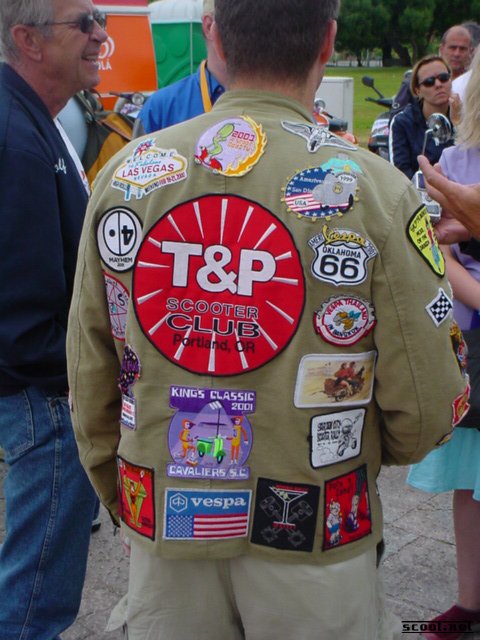 Previous
link to this pic
start slideshow
Next
---
dc rob Date: 2004-09-03 09:53:43
Comments: i think the fact that he was at eurovespa, and that he is from the states, is a pretty good indication that he deserves the benefit of the doubt. what are you, jealous?

---

Date: 2004-09-03 09:46:06
Comments: Wonder how much he spent on ebay?

---

Date: 2004-07-27 00:35:26
Comments: He`s just an orderly guy. People, stop pickin` on him

---

Dennis Date: 2004-07-24 12:58:59
Comments: It's so symetric that it looks store bought.

---

Date: 2004-07-22 23:06:17
Comments: You know what? I`ll bet that`s Rob VolZ
Show yer colors Rob!

Rally From Hell patch too (porn & Candy)

---
If you would like to leave a comment for this picture please log in.