Previous
link to this pic
start slideshow
Next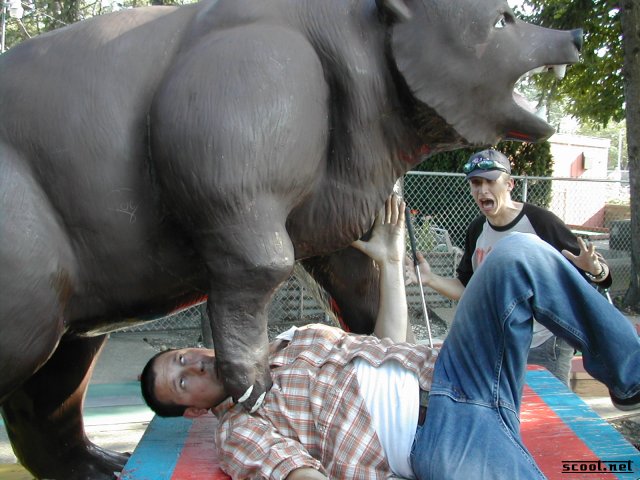 Previous
link to this pic
start slideshow
Next
---
dawn corleone Date: 2004-07-20 12:40:50
Comments: you guys rule. anytime you're down for more mini golf shenanigans, i'm in!
just watch out for my ace swinging arm!

---

Penny (the Kiltlifter) Date: 2004-07-20 09:36:18
Comments: suddenly, the tables turn and the bear doesn't think it's quite so funny anymore....

---

kyle Date: 2004-07-19 22:32:43
Comments: getting mauled is fun. don't cry jimmy, i'm ok

---
If you would like to leave a comment for this picture please log in.