Previous
link to this pic
start slideshow
Next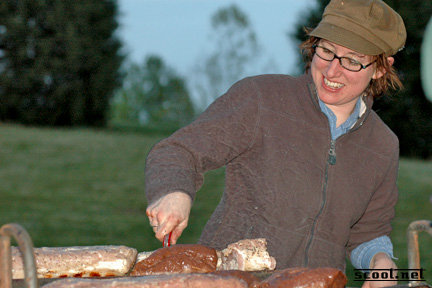 Previous
link to this pic
start slideshow
Next
---
Jenkay Date: 2006-05-05 15:08:38
Comments: All that AND she can cook, too? Damn.

---

Rovers Eric Date: 2006-05-02 08:37:38
Comments: Chelsea has mad meat-handling skills.

---

MikeScott Date: 2006-05-01 14:30:20
Comments: The fourth in my series of scooter shop owners grilling meat. I have a new life goal of photographing every US shop owner while BBQing.

---
If you would like to leave a comment for this picture please log in.