Previous
link to this pic
start slideshow
Next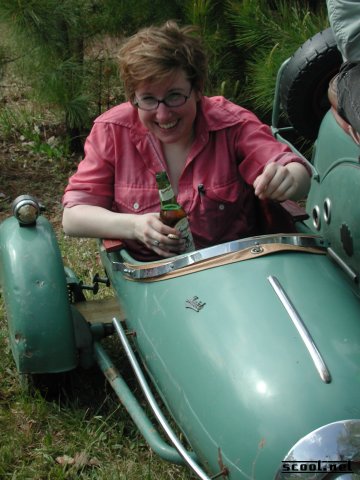 Previous
link to this pic
start slideshow
Next
---
robby Date: 2003-05-01 22:41:31
Comments: that's right, i wasn't, because i wasn't at the rally.

---

John M. Stafford Date: 2003-05-01 18:03:26
Comments: You want one only because you weren't pushing that pile of shit down the road because it ran out of gas after Atti made a wrong turn.

---

robby Date: 2003-04-29 02:15:51
Comments: i want one!

---

Tanya Date: 2003-04-28 12:13:21
Comments: The Chelsea Sidecar...with beer

---
If you would like to leave a comment for this picture please log in.