Previous
link to this pic
start slideshow
Next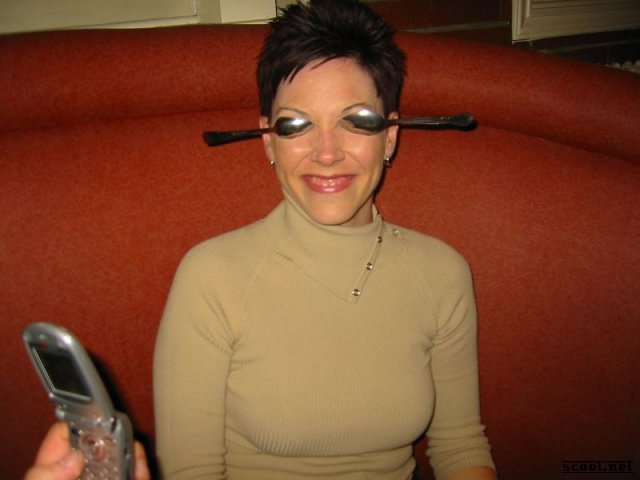 Previous
link to this pic
start slideshow
Next
---
Dan Bombastic Date: 2004-02-25 12:29:23
Comments: I like you Michelle, you seem like lots of fun!!

---

POC Michelle Date: 2004-02-24 18:14:53
Comments: Eeewwwwwww...too much gums! Had to squint hard to hold the spoons.

---

sara Date: 2004-02-22 20:52:58
Comments: you look like a space alien, michelle!

---

fivealive Date: 2004-02-22 16:41:49
Comments: WTF???? LOL

---
If you would like to leave a comment for this picture please log in.