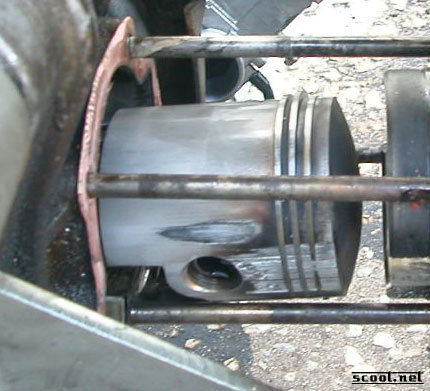 previous - go to the gallery this picture came from - next
change delay 3 - 5 - 10 - 15 - 30 - 60 - 5 mins - 10 mins
If you want to leave a comment on this picture, click stop slideshow

jj_mccool Date: 2004-11-02 19:08:59
Comments: i just ran out of gas and boom! My chain broke saturday nite after I put a new GP top end on that morning. Bad luck.


---

seanius Date: 2004-11-02 16:53:35
Comments: i could be way wrong here, but it looks like there's a TON of oil on the outside of the case, meaning an airleak was goin on for a while before this happened...

---

John M Stafford Date: 2004-11-02 16:27:16
Comments: Kenyon, good thing you won that bottle of oil. Lubrication is a wondrous thing. Oh yeah, I guess the gift certificate helps too.

---

Honest Vaclav Date: 2004-11-02 15:37:43
Comments: Is Vaclav piston no? for to grooves help oil moves more better.

---