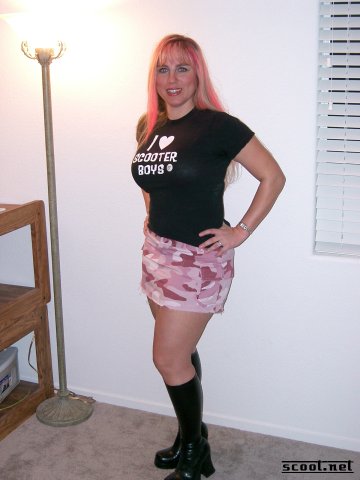 previous - go to the gallery this picture came from - next
change delay 3 - 5 - 10 - 15 - 30 - 60 - 5 mins - 10 mins
If you want to leave a comment on this picture, click stop slideshow

Peter Date: 2006-03-25 00:43:54
Comments: I think I used to know you :)
You seem to be doing well Dr.
Email me if you want, I'd love to hear from you.

---

SomePerv Date: 2005-03-15 19:32:17
Comments: I could have sworn she was the chick from wifeysworld.com. Not that I would know about that stuff. I read about it. In Newsweek. Yeah.

---

vespascootergirl Date: 2005-03-15 17:58:06
Comments: anyone@anywhere.....JEALOUS!!!.......

---

Las Vegas Lisa Date: 2005-03-08 23:11:52
Comments: In it for the boys? Well, i don't know how I am going to break it to her husband. Oh yeah-Dr. Marianna Coggins does own a 1962 Vespa V90 with a 125 top end-perhaps she passed you on one of the rides?

---

ice Date: 2005-03-07 10:48:50
Comments: damn, cha-cha looks hotter and hotter every year.

---

anyone@anywhere.com Date: 2005-03-04 23:05:21
Comments: OH MY GOD...........PINK FARRAH HAIR AND PINK CAMI'S ........O.K........DEFINITELY NOT A SCOOTER GIRL.....IN IT FOR THE BOYS ONLY....COME ON.........

---