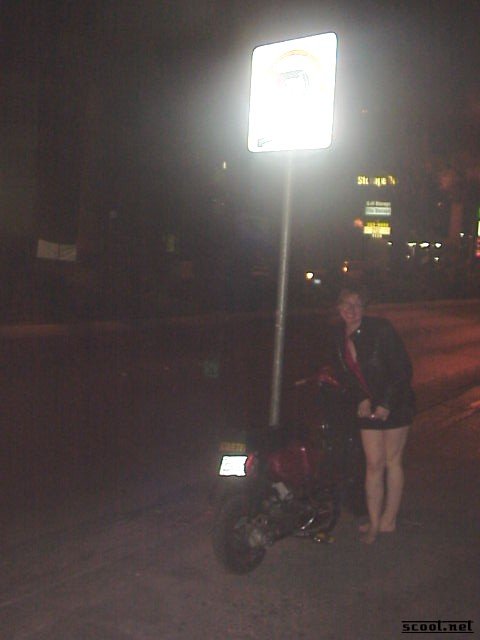 previous - go to the gallery this picture came from - next
change delay 3 - 5 - 10 - 15 - 30 - 60 - 5 mins - 10 mins
If you want to leave a comment on this picture, click stop slideshow

Chelsea Date: 2003-02-25 16:08:58
Comments: oh shit, that's funny.

---

DC Date: 2003-02-24 22:53:01
Comments: pushing a lambretta is the oldest profession?

---

Chelsea Date: 2003-02-24 18:32:54
Comments: so I'm a complete idiot and it was just pointed out to me that I'm obviously taking up the oldest profession in this picture. god, I'm dumb.

---

Chelsea Date: 2003-02-24 13:07:23
Comments: well, the lammy broke down earlier in the day so we tied it to a sign post that said no parking in front of some tattoo joint. We went back to get it at about 3am after the all nighter and my feet were killing me so I was wearing no shoes.

---

*hallie Date: 2003-02-23 19:34:22
Comments: chelsea? what the hell are you doing?

---