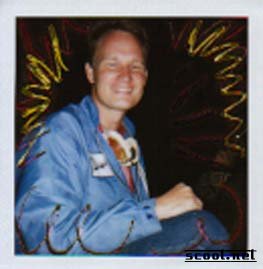 previous - go to the gallery this picture came from - next
change delay 3 - 5 - 10 - 15 - 30 - 60 - 5 mins - 10 mins
If you want to leave a comment on this picture, click stop slideshow

Brandine Date: 2003-08-31 20:59:10
Comments: Hmm. The pictures look great, and my scanner rocks the party, but I must not be using my new software right yet. I *just* installed Photoshop Elements 2.0, and this is really blurry for my beloved scanner. Anyone want to write me with "tech tips"? How could my images degrade in quality with better software? Hmm.
Sorry Jeff!

---