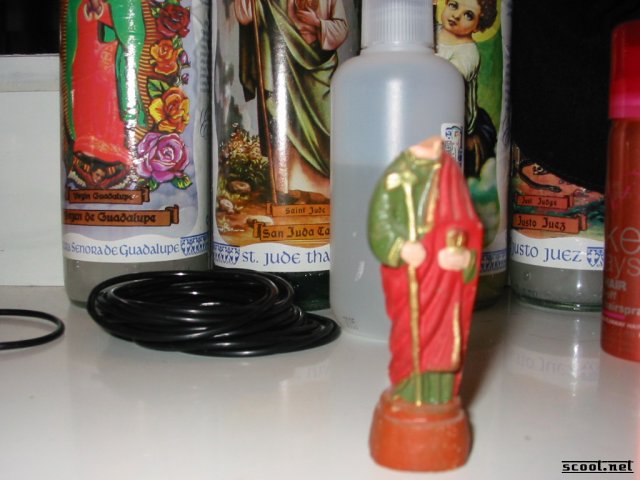 previous - go to the gallery this picture came from - next
change delay 3 - 5 - 10 - 15 - 30 - 60 - 5 mins - 10 mins
If you want to leave a comment on this picture, click stop slideshow

poopyshoop Date: 2003-10-24 11:40:49
Comments: If it was the work of the Devil, perhaps he was drunk.

---

ellehciM Date: 2003-09-11 16:50:10
Comments: Maybe the Lord's head was the basis for your clogged toilet?

---

Billy Diamonds Date: 2003-09-10 07:29:39
Comments: I have some great pics of your bathroom I'll post later.

---

Charlie Tuna Date: 2003-09-08 07:57:52
Comments: It was someone from the 80's, look at all of the black rubber bracelets in the background!!!!

---

Nora Date: 2003-09-07 23:38:46
Comments: Perhaps...perhaps it was a drunken accident.
Or perhaps it was the work of the devil.

---

T.J. Bastard Date: 2003-09-07 20:16:17
Comments: No one from erie would defile the good lord in this manner
this i know for sure. This is an unfortunate act of heavenism I hope this will not get blamed on the innocent. Perhaps, this was an drunken accident someone does not wish to admit.

---

Nora Date: 2003-09-07 00:47:55
Comments: This statue, one of the many Catholic artifacts from our infamous Catholic bathroom, seems to have been the only rally casualty. Trouble is, we can't quite find the good Lord's head. Did it go down with the ship, so to speak? Did it ascend? Did an Erie free-range skinhead take it as a souvenir? Is this a sign?

---