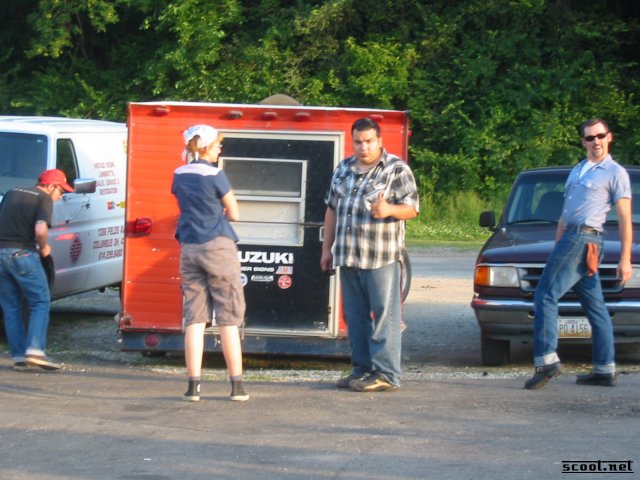 previous - go to the gallery this picture came from - next
change delay 3 - 5 - 10 - 15 - 30 - 60 - 5 mins - 10 mins
If you want to leave a comment on this picture, click stop slideshow

Shannon Date: 2004-06-24 16:09:17
Comments: that's some funny shit

---

Eric Date: 2004-06-24 08:24:02
Comments: Who is before and who is after? "Before I was a scooter mechanic/porn actor who sang in a Queen cover band, but now I'm a real man."

---

C L A R K Date: 2004-06-23 17:35:06
Comments: ...yeah like BEFORE and AFTER cutouts!

---

Shannon Date: 2004-06-23 16:00:01
Comments: Josh and Clark both look like cardboard cuttouts...

---

Date: 2004-06-23 08:49:26
Comments: Looks like a village People dance pose. ;-)

---

Agent08 Date: 2004-06-23 07:46:12
Comments: Damn Josh, you're the king of the model pose...

---